Oh, happy day! It is another lovely day in Oregon, with plenty of "Oregon Sunshine".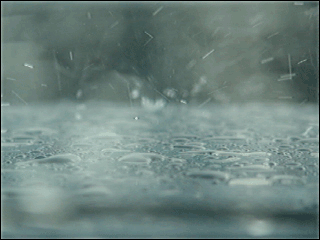 Do I love cool weather? yes. Do I love rain?
Yes
not any longer. Not after 20 straight days of it. Not after sloshing around in it for what seems like forever with no let up in sight. Look at the
Wonderground
forecast for this month:
One day! ONE DRY DAY!!!! That was ALL. It set a record. Not since 1904 has there been so many rainy days.
Things are not all that bad. Look what my #2 daughter brought home last evening. They are so beautiful. Just like looking at sunshine. There are lots of buds that will open as the first ones fade. I'm sure I'll be enjoying them for a long time. I've put them with some of this year's Easter eggs. Just consider that a preview. I'll be posting them in detail later next month closer to Easter.

I'm joining: